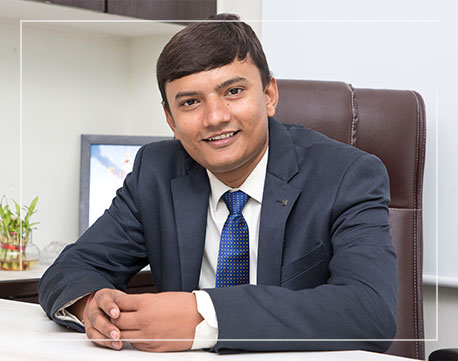 Dr. Milan Prajapati
Seasoned Ayurveda Practitioner with 5 Years of experience in the field of Ayurveda. He is specialized in the area of Preventive and Curative disease segment. The treatments and therapy he chooses with the patient targeted to find out the root cause of the problem/disease and treat it with ease. He is up the beast with contemporary Ayurveda technology and practices that make his treatments patient-friendly and most appropriate. Propelled with entrepreneur skills and zeal to cure the maximum number of peoples, he started Aagyarth Ayurved Cure Centre (AACC). Within a short span of time ACC became the recognized name and a place for hope to many people suffering from Diabetes, Obesity, B.P. Thyroid, and other complicated diseases. Over 2000 patients are completely cured to date personally by him. Apart from center activities, many trusts arrange camps in their area and invite him for his valuable services.
Additionally, He has worked with Gujarat Cancer & Research Institute as Clinical Assistant for cancer project. He has extensively worked on the clinical study of "Shunti Churna" and its immense benefit in curing Rheumatoid Arthritis disease. He follows strictly time-tested principles of Ayurved health science and helps people live happily with better health and curing the disease completely of roots. Today patients from many cities and countries like Muscat, Dubai, Australia, USA, Canada, and Tanzania take treatment at AACC. Dr. Milan Prajapati is active on Social Media to spread awareness regarding lifestyle diseases and has given a series of lectures on precautions and treatments. He also organizes camps in urban and rural areas to reach out mass for the Ayurveda Awareness. Dr. Milan is interviewed by GTPL News, Nirman News, ETV News Channel for discussion on the cause and remedies on Lifestyle Diseases, Obesity, Diseases related to various season and remedies for precautions.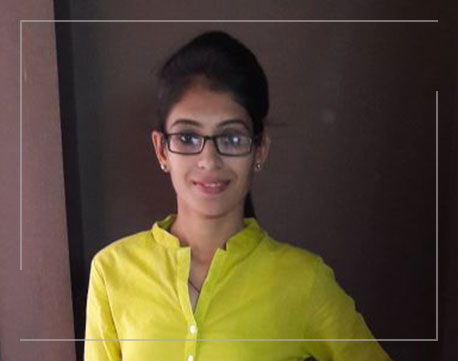 Dr. Niharika Prajapati
Dr. Niharika Prajapati is a registered Ayurved doctor. Her utmost sincerity and dedication to serving mankind by contributing health and wellness of society led her to choose Ayurveda as the career. She has pursued her B.A.M.S. (Bachelor of Ayurved medicines & Surgery) degree from the world famous 'Gujarat Ayurved University, Jamnagar.' Dr. Niharika also holds a post graduation degree in Ayurveda with specialized in Panchkarma from the same university. Dr. Niharika Prajapati has an expertise in Weight management and weight loss treatments and therapies and also treating chronic disorders like Arthritis, Infertility, digestive disorders, & skin diseases to name a few. Amalgamation of classical Ayurveda principles with scientific modern approach has been a key factor of Dr. Niharika's diagnosis & treatment parameters. Dr. Niharika did research on "A comparative clinical study of Vamana~karma and chitrakadi kwath in the management of sthoola prameshi W.S.R To diabetes mellitus type-II??? in the year 2018.
Expert Health Advice for Life
Modern life style can be complicated. Simplify it by adopting Ayurveda, the most ancient way of living a healthy life. Meet experts at Aagyarth for your healthy and happy tomorrow.