Rejuvenate your body
through Ayurveda
Ayurveda is a way of healthy living and the science of life. Let's adopt it to be fit and joyful life ahead.
Obesity - The nutritional
disorder in all age group
At Aagyarth we treat Obesity to rejuvenate an individual and create happier, healthier and fit society for tomorrow.

Welcome to Aagyarth Ayurved Bariatrics Centre, one of the best weight loss and obesity treatment centre in Ahmedabad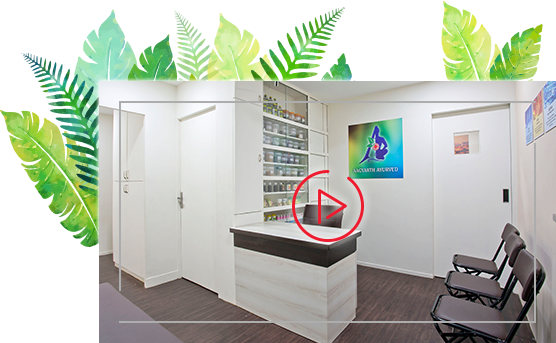 God has blessed all of us with best body which has inbuilt mechanism to cure any disease. Obesity is one of the serious problem and leads towards multiple diseases. There are primarily two ways to tackle obesity problem. Activate metabolism or else bariatric surgery. In Ayurveda, we believe in first option and help patient retain his original stomach and help cure obesity too. At Aagyarth Bariatrics Cure Centre, we offer exclusive weight loss treatments that includes lifestyle modification, ayurvedic medicine, and detoxification treatment. Aagyarth Bariatric Cure Centre is the perfect shelter for weight management through herbal oil massage, ayurvedic medicine, and diet to help our visitors attain deep relaxation and wellbeing. Our weight loss programmers have designed to improve your metabolism and leave you with a toned body and renewed vigor.
Our expert doctors and supporting staff work closely together to provide patients the most comprehensive support to accomplish better weight loss results, with successful long-term weight loss maintenance system.
"
Our patients are our first priority
I am 21 years old, and my weight was 95kg. After taken Obesity Treatment from Dr. Milan Prajapati, I loose 20 kg weight by Panchkarma. The main point is I had not taken any treatment since last 1 year but still my weight is 75 kg yet. Thanks to Aagyarth Ayurved Bariatrics Centre.
– Vikas Purohit
I am housewife. Due to My some lifestyle mistakes, I put on my weight rapidly, I tried many treatment to loose weight but my weight was not reduced due to thyroid. After taken Panchkarma treatment from Dr. Prajapati, now I am free from obesity as well as thyroid.
– Dimpal Chaudhary
I am a businessman. Due to my hectic lifestyle, I put on my weight almost 20 kg in a year. Dr. Milan sir Help me in customize my lifestyle for root cause of obesity. He only not focusing on losing of weight by Panchkarma but he also focusing on again your weight should be not put on.
– Mr. Ratan Dharma
Modern life style can be complicated. Simplify it by adopting Ayurveda, the most ancient way of living a healthy life. Meet experts at Aagyarth for your healthy and happy tomorrow.